Welcome to Our Online Gift Shop
Welcome to our online gift shop. We've created a number of specialty items we thought you'd enjoy, to celebrate your wonderful stay at the Little Italy of Niagara Falls.
Little Italy of Niagara Falls
Coffee Mugs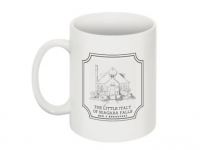 You can now recreate those mornings at the Little Italy, enjoying that wonderful cup of coffee--or tea--over breakfast, with our signature coffee mugs.
Little Italy Tote bags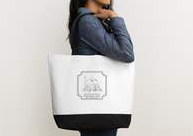 Enjoy a bit of your stay at the Little Italy of Niagara Falls with our custom made tote bags.It's both practical and a one-of-a-kind souvenir to celebrate your stay here.
Little Italy Post Cards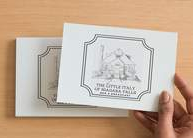 You're going to want to let your friends and family back home know what a great stay you've had in Niagara Falls. What better way to drop them a note than with our Little Italy post cards?
Little Italy of Niagara Falls
Gift Cards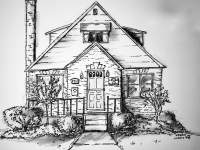 You've had a great stay at the Little Italy and you'd love to share that with the special people in your life. Or you need that perfect gift! A gift card from the Little Italy Bed & Breakfast is the ideal choice as a gift for weddings, anniversaries, graduations or even yourself! Simply choose the amount of your gift and order your gift cards today!
Little Italy of Niagara Falls
Note Cards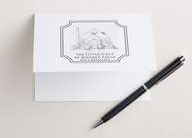 I'm a note card writer and the loved ones who receive them, love that personal hand written note. I've created these note card so you both have a souvenir of your stay here and a unique way to send a birthday wish, graduation congrats, etc. You can even frame one for yourself! Sold in packs of four (4).