Which is the Best Boat Tour of Niagara Falls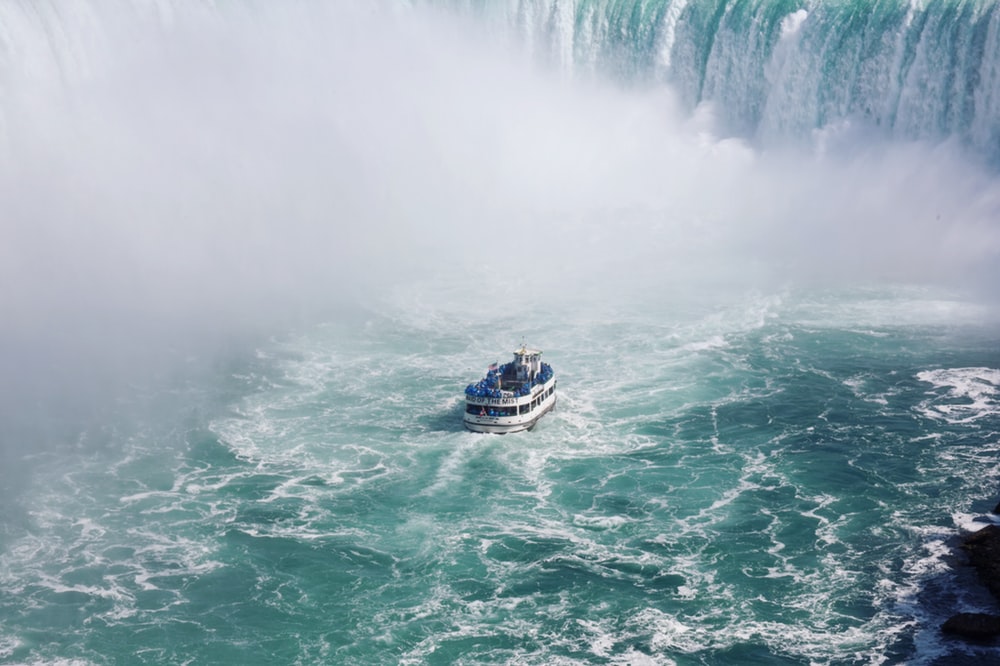 For the best boat tour of Niagara Falls, you have to know whether you're on the US side or the Canadian side.
Here at the Little Italy Bed and Breakfast, we're on the US side, so we'd always recommend the Maid of the Mist boat tour.
The historic Maid of the Mist ferry, which has been operational since the 1850s, is easy to reach from Little Italy Bed and Breakfast. There's a large parking lot close by, and from there, it's a short walk to the boarding point for your tour.
The Maid of the Mist ticket also gives you access to an observation deck that gives amazing views. Be careful if you're afraid of heights!
However, the Hornblower Niagara boats from the Canadian side are of a catamaran hull design, making for a flatter, smoother ride. If anyone in your group is susceptible to seasickness, it would be suggested, over the V hull design of the Maid of the Mist boats. They also have a "dry area" aboard, from where you can view the Falls.
Did you know that we can organize a boat tour of Niagara Falls for you? We make it a smooth and seamless experience, while you don't waste a minute wondering what to do or where to go.
If you're ready to plan your trip to Niagara Falls, then CHOOSE YOUR ROOM here or email me and I'll be happy to answer your questions:
littleitalyofnf@gmail.com
"Jordan is so lovely and friendly and very helpful. Brilliant stay and would come again!"
Jordan